A few weeks ago, I was participating in a panel discussion on porn at a local college and I've been thinking about something that one of the other folks brought up.
She was talking about how porn doesn't show the intimacy and connection that are part of sex. And I 100% agree with her on that, with the exception of a few small companies such as Comstock Films. And as Tony Comstock pointed out on another post, his work places him outside the distribution channels and reach of the rest of the porn world.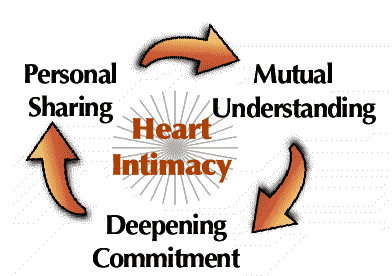 At the same time, sex isn't only about intimacy and connection. Don't get me wrong- I think that sex with vulnerability and mutual passion is amazing. It can be an amazing experience that deepens a relationship and offers opportunities for growth and transformation. Sex with love is fantastic. And it's not the only way to have sex.
As far as I'm concerned, sex with mutual liking can also be great. As can sex with mutual respect and shared desires. See, our culture grew out of an amazingly erotophobic pattern that said that sex is bad unless something redeems it. Historically, that meant procreation within (heterosexual) marriage. That has slowly shifted, so that many people today will allow love to redeem sex. But that still rests on the idea that sex needs to be redeemed. And given that there are lots of reasons people have sex in addition to love, that seems like it continues to limit the full expression of healthy desire. (Note: there are some methodological concerns with the research on why people have sex, but I'm more interested in how we deal with the fact that there are lots of reasons to have sex rather than pinning down all of the exact reasons that people have sex.)
You're not going to see love in much porn. Other than a few individuals, most porn talent aren't in personal relationships with the people they have sex with on the set. Similarly, you're also not going to see real love in most non-porn movies. But at least TV and movie actors can act (mostly). There's a reason the porn industry calls them "talent" rather than actors. And as long as we vilify porn talent, anyone who can actually act isn't likely to have sex on screen. Yes, we also idolize some porn stars, but that doesn't change the fact that having sex on camera pretty much paints you into a career corner unless you can stay in the closet about it.
Given that, it's not surprising that the closest connection that you'll find in porn is sex with mutual liking and desire. And I can tell you that lots of people say that they would LOVE to see more of that. At GV, we try to find any examples of it that we can, but it's not easy- there's not a lot. Nor is it a surprise that most porn scenes are made by people who don't have any connection at all and sometimes, even dislike each other. They don't usually get to choose who they're shooting a scene with.
In my ideal world, we'd actually see more examples of loving, sexual relationships in our everyday lives. That doesn't mean that we'd see everyone having sex. But as long as we don't offer role models for how sexual relationships with intimacy and vulnerability can look, there's nothing to balance things out. As long as we keep everything about sex secret, we won't have other examples for happy, healthy sexual relationships. And that means that there won't be anything to help us to understand that we don't need to model our lives on what we see in porn.
Just for a change, I think it'd be great for more DVDs to have a bonus clip of the talent negotiating what they're going to do. Something like "My leg cramps in that position. Let's do this one instead." Or "I like it when you suck the head of my cock and stroke the shaft." Or whatever. Anything that lets us see that these are real people having sex.  One of the few DVDs along those lines is the Chemistry series and given how popular it is, I think it shows how much people want to see that
.
One of the things that makes that tricky is that deep sexual & emotional connection isn't easy to film. Anyone can grab a camera and film people fucking. It's a lot harder to convey the subtle nuances of a relationship. But I can dream.
So, yeah. Porn isn't going to offer us examples of deep connection, vulnerability and intimacy. That's not what porn producers are trying to do.